Welcome

Call Us To Place Your Order: 810-227-5520
101 Brookside Lane, Brighton MI 48116

We are a family owned and operated restaurant serving the Brighton community for 38 year.
We offer a full menu of breakfast lunch and dinner with a signature salad bar
Breakfast served anytime of the day
Food is served in a quick and very friendly environment
All of our soups are home made daily
Daily specials which include dinners and sandwiches
Every night is senior night, they earn 10% off their bill
We have a customer loyalty program which will earn you gift cards for money spent

The Lil' Chef restaurant was the dream of James H. Steele. The restaurant was established in 1973 and located at 8485 West Grand River in Brighton Michigan. Then, the restaurant featured a private dining room so that private meetings could be held and had a breakfast counter. However, in the 1980s the restaurant was remodeled, the breakfast bar was gone and the salad bar was in.
After 35 years of business in Brighton, the restaurant closed on April 20, 2008. The son of the owner, James Scott Steele, better known to the public as "Scott," with his wife Stephanie opened their own Lil' Chef restaurant in October of 2009. The couple moved the business down the street from the original location to set up the "new" Lil' Chef restaurant. Although the couple wanted to keep a majority of the original restaurant's ideas, they were very interested in making this Lil' Chef their own. The wait staff dress code remains virtually unchanged as it is a unique twist to the restaurant. 100% non smoking, free wifi, new menu items, and Stephanie's amazing ability to interior decorate were a few of the new ideas. The restaurant is entirely themed by Stephanie Steele. From curtains to nick-nacks, she and scott are always going the extra step to make their restaurant as unique and warm as possible.
Today the restaurant is still offering the private room for large groups and the salad bar is considered by many locals to be the best in town. Lil' Chef is widely known for their excellent breakfasts and competitive prices. Our menu features a wide variety of creative, classic, and trendy food combinations for breakfast, lunch, and dinner. We offer a loyal customer card program which keeps track of the money that you spend in house and in turn rewarding you with gift cards and discounts on meals. As you spend more money you earn free gift certificates and other members perks. Every day is senior day where you earn 10% off of your bill.
Our Menu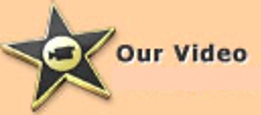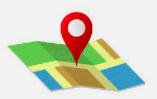 Directions